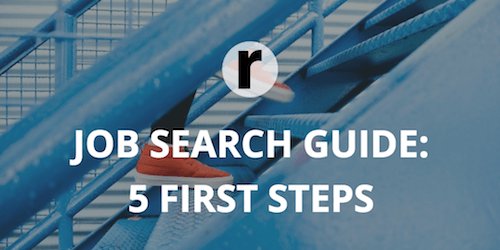 Looking to quit your current job, but don't know exactly how and where to start? Maybe you've already made a concrete decision, but are struggling to find the best approach to put it into action. Lucky for you, you've come to the right place. Resumance boils things down to a short-list of useful job-searching tips and tricks to help you fine-tune your strategy and get your dream job.
Identify your strengths and weaknesses
Start with the obvious: Find out your strong and weak points as a professional, and then write them down on a list. This will come in handy once you prepare your resume and start applying for a job, write a cover letter or prepare for an interview, and make quick and easy comparisons of the skill requirements a hiring manager or employer is looking for.
Update (and upgrade) your resume
Get your resume ready as soon as you consider finding a new job. Make the necessary updates as soon as you acquire new skills, including all the latest jobs and projects, responsibilities, work results, and seminars and training you've participated in.
Remember that your resume is a work in progress. This means you'll have to constantly review and redo your CV, as this allows you to focus on professional skills that may be deemed more important for a particular employer. Keep in mind the common mistakes you shouldn't make when preparing your resume.
But no matter the job description, remember to always keep a draft of your resume on-hand. With this, you can easily make the necessary updates and grab any opportunity that may appear, even when there's a tight deadline on a job listing.
Inform friends and acquaintances of your job-searching plans
Never underestimate the opportunities that come with live communication. Perhaps the work itself will find you or you'll be the first to know about a job vacancy that has not yet been published on job directories, listings, search sites, or on the company page itself.
Keep your eye on the labor market
Even if you haven't fully decided to switch jobs yet, but are already considering it, always strive to be up-to-date with what's happening in the labor market.
Read articles and blogs, and search for job vacancies in order to get a firm grasp of the actual requirements of employers. Get to know and build relationships with professionals in their respective fields. At the same time, don't overestimate a situation or ignore possible opportunities and argue that nothing can be done without understanding a situation.
Spare enough time for searching jobs
Start your job-searching journey with a mindset that it can indeed be time-consuming and that rejection from potential employers is an integral part of the process. This way, you can protect yourself from many unpleasant moments and disappointments.
What's important is that you don't waste your time in vain. Seek to improve and broaden your knowledge of the profession in your current work environment. Do this even if you can't immediately find a suitable job and continue to be active in your job-searching efforts. Don't lose motivation!
Posted by Abigail Jackson
Abigail Jackson is the Editor-in-Chief at Resumance. After earning her degree in Psychology and working for several years as a career adviser, she is now working as an independent career consultant and a seasoned resume writer. You can get in touch with Abigail on Twitter @theresumance.